If Game of Thrones were set in a hospital, it'd probably be called Grey's Anatomy. The show is infamous for killing off a lot of its major characters, and over the last fifteen years, has enjoyed a great fan following. However, it isn't all sad. There are plenty happy moments on Grey's Anatomy as well that make our hearts explode.
1. When Derek proposed to Meredith in an elevator: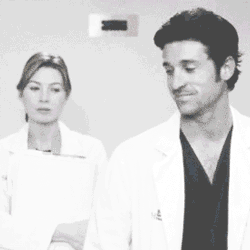 How do we start with this? Grey's Anatomy has a… interesting history with elevators. The elevators at Seattle Grace have seen more drama than one would possibly imagine. It is only fitting that the protagonist is proposed inside an elevator itself.
2. When Meredith won the Harper Avery: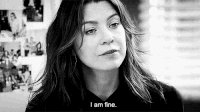 Meredith has had a rough life. She lost her mother, a close friend, her sister and the father of her children (in retrospect, that's a lot of deaths in just 10 years.) When she wins the Harper Avery, one cannot help but remember all of those heartbreaks, and feel proud of our babygirl.
3.  When April and Jackson eloped: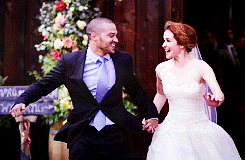 I do feel insanely bad for Matthew, but Jackson and April were "Mint-to-be".
4. When Meredith and Derek got Zola back:
It wasn't really the happiest episode of all, what with Henry dying and all, but at the end, Meredith finally gets Zola back after she has lost all hope.
5. When Bailey officiated Callie and Arizona's wedding: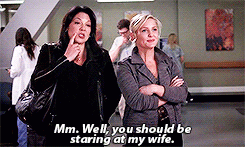 This had to be one of the cutest moments on Grey's of all time. Callie and Arizona finally got married, even though Callie's family wasn't really on board. What's better? Bailey did it!
6. And when Callie's father danced with her in the wedding: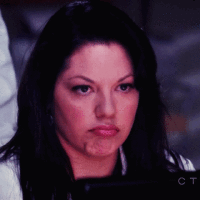 Even though he first didn't want the wedding, he came back just at the right time to have one dance with his daughter at her wedding.
7. When Bailey became Chief of surgery: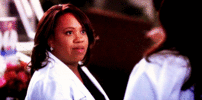 Bailey is undoubtedly the 'heart and soul' of the hospital AND the show, and it was one of the greatest moments when we finally got to see her become the chief, especially since they were building on it since the beginning of the show!
8. When Meredith told Derek that she's pregnant: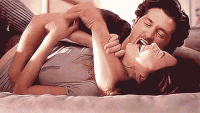 Meredith's first pregnancy was awfully traumatic, thanks to the hospital shooting, so it's one of the happiest moments on the show when she finally gets pregnant the second time. Derek's reaction to her announcement was absolutely priceless.
9. When Meredith and Derek got married on a post-it: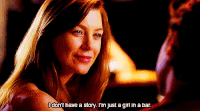 One of the sweetest gestures on the show was Derek and Meredith's post-it wedding after they gave away their grand one to Izzie and Alex. He got married to the girl from the bar!
10. When Alex and Jo got married: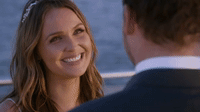 Alex and Jo are made for each other in many ways. They share a similar past, and have longed for love their entire lives. While Alex's first marriage didn't exactly end on a happy note, we are more confident about this one, because in any case, there aren't enough seasons left for the writers to screw up this marriage, too.
11. When Meredith taught Amelia and Maggie how to dance it out: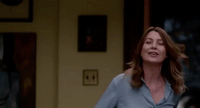 With Cristina gone and Lexie dead, it's heartwarming to see Meredith get along with these fantastic, supportive, kind women.