Hey guys, welcome back to another exciting quiz related to Riverdale. Hope you did well in the last quiz based on Riverdale Season 5.
Riverdale is dark and gritty, a town which is full of forbidden secrets and scandals, nobody is safe in this town. The show is based on the popular Archie comics and follows the gang of Archie, Veronica, Jughead, and Betty who try to solve the weird mysteries happening in their town. Even our heroes aren't safe, we have seen Jughead brutalized by Penny and her people, we have seen Archie getting mauled by the bear. Two things are guaranteed in Riverdale, romantic hook-ups and blood.
Did You Know?
Riverdale Building Sold for $3.1 million.
The 18,300-SF office building at 101 River Bluff Drive in Little Rock has sold for $3.1 million in a transaction that closed on 18 May.
.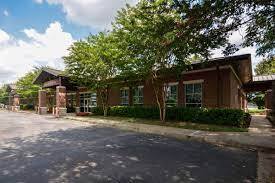 Riverdale Fame KJ Apa To Star In Military Academy Drama 'West Pointer' By Rod Lurie
KJ Apa has caught many eyes with his performance as Archie Andrews in The CW's teen drama series Riverdale. He became a trained militant for the US Army in the latest season. But it looks like he now has to go back to the base camp for his upcoming feature project.
Josie And The Pussycats Are Officially Returning to 'Riverdale'
Josie and the Pussycats are officially returning to The CW's Riverdale for this season's fifteenth episode. The oft-rumoured, but so far not officially confirmed news was, in fact, officially confirmed by showrunner Roberto Aguirre-Sacasa via his Instagram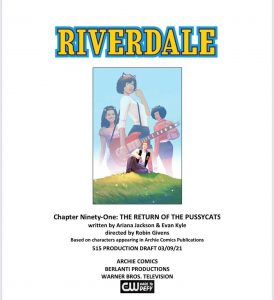 Now, tap on the 'Play Quiz' button and test your knowledge related to Riverdale. You might struggle at answering the questions if you aren't good at remembering things. But, if you're a real fan, you'll be able to make it through the end
You might also like- How Well Do You Remember Season 5 of Riverdale?
Question of

Which institution was Polly transferred to in order to hide her pregnancy?

Christian Women Boarding School

The Sisters of Quiet Mercy

The Catholic Home for Disturbed

The Last Hope of Christianity

Question of

Cheryl Blossom engages in all of the following acts of rebellion, except

Vandalizing Pop's Chock'lit shoppe

Giving a eulogy at Jason's funeral

Crashing Jughead's birthday party

Question of

What's the name of the lip-gloss that Alice recommends Betty wear when she's getting ready to see Chuck?

Question of

Cheryl invites who to her house the night before Jason's memorial service.

Question of

What does Hal tell Betty about Polly that she doesn't know?

He tells her that Polly is dead

He says that Polly killed Jason

He says that Polly successfully ran away

He tells her that Polly tried to hurt herself

Question of

In Episode 7, what did FP Jones and Fred Andrews say the name of the band they had in high school was?

Question of

At the end of Episode 8, what surprising object is seen in the Jones' trailer?

Jason Blossom's varsity jacket

Question of

Why does Betty become concerned about Polly in Episode 9?

She went looking for Jason

She moved into Thornhill and is out of contact with her

She refused to get help from doctors for her pregnancy

She began to hurt herself

Question of

What movie do Betty and Jughead see for Jughead's birthday?

Question of

Why did FP lie about him killing Jason?

Because he was friends with Clifford and he didn't want to get in trouble

He knew Clifford would kill him if he did

He wanted to protect Jughead

He didn't want the public to know a father killed his own son