The Office is a fantastic American documentary style sitcom that ran for 9 seasons. Here are some facts about the Office you may not be aware of:
1. WE MISSED OUT ON A DWIGHT SPIN-OFF SHOW.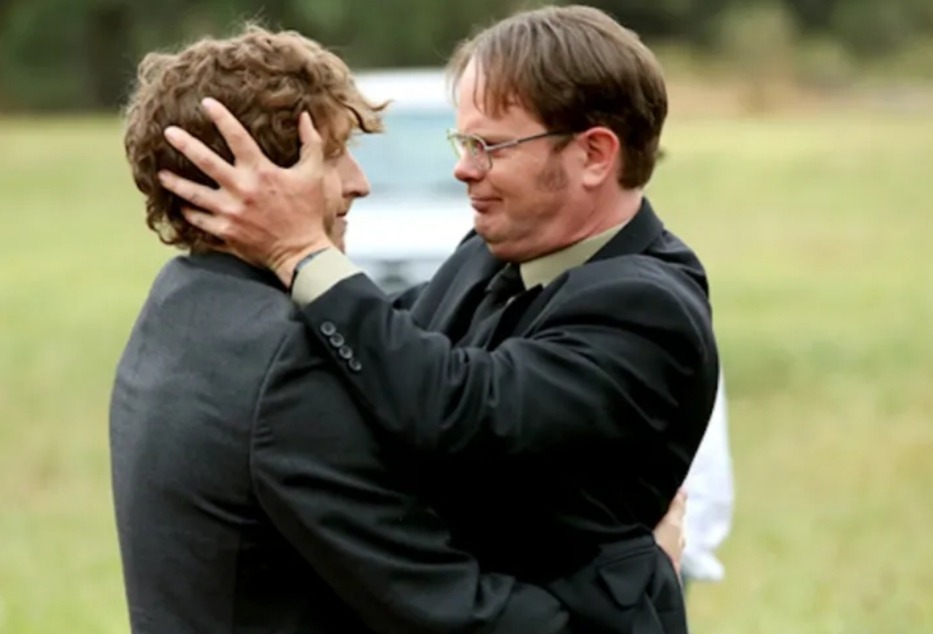 After The Office ended, Dwight was supposed to get a spinoff called The Farm on NBC, but the network passed on the show in 2012. According to Rainn Wilson, "The timing was wrong."
2. AFTER HE GOT THE PART, JOHN KRASINSKI INTERVIEWED PAPER COMPANY EMPLOYEES FOR RESEARCH.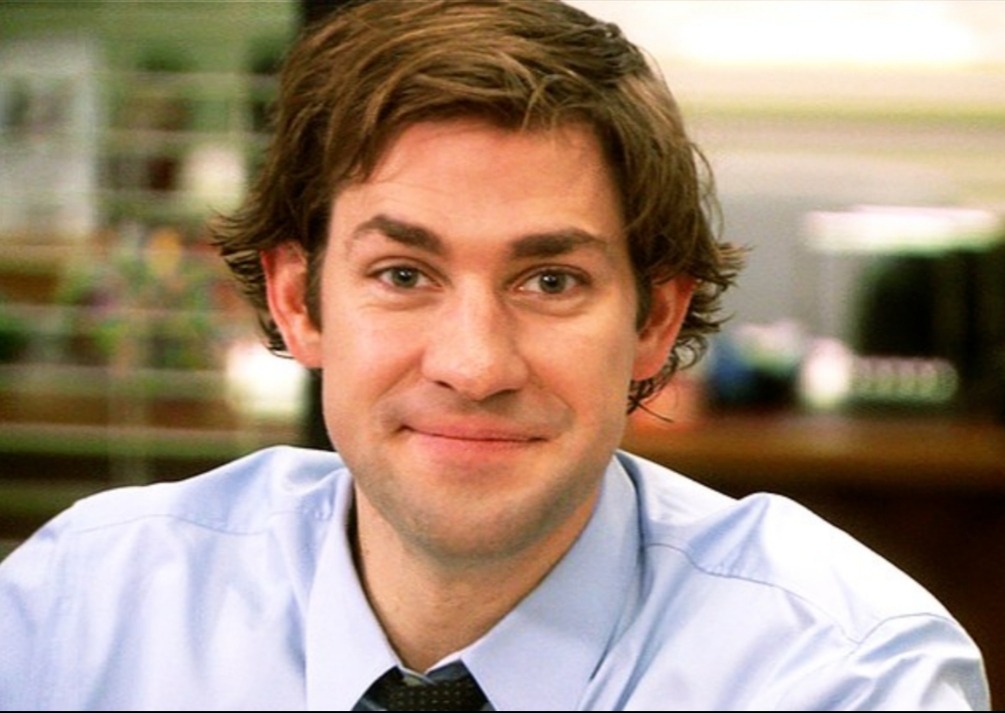 Krasinski met with several employees at different paper companies to research his role, and he filmed a visit he took through Scranton, Pennsylvania. The footage of his trip through the city was actually used in the show's opening credits sequence.
3. PHYLLIS SMITH WAS A CASTING AGENT.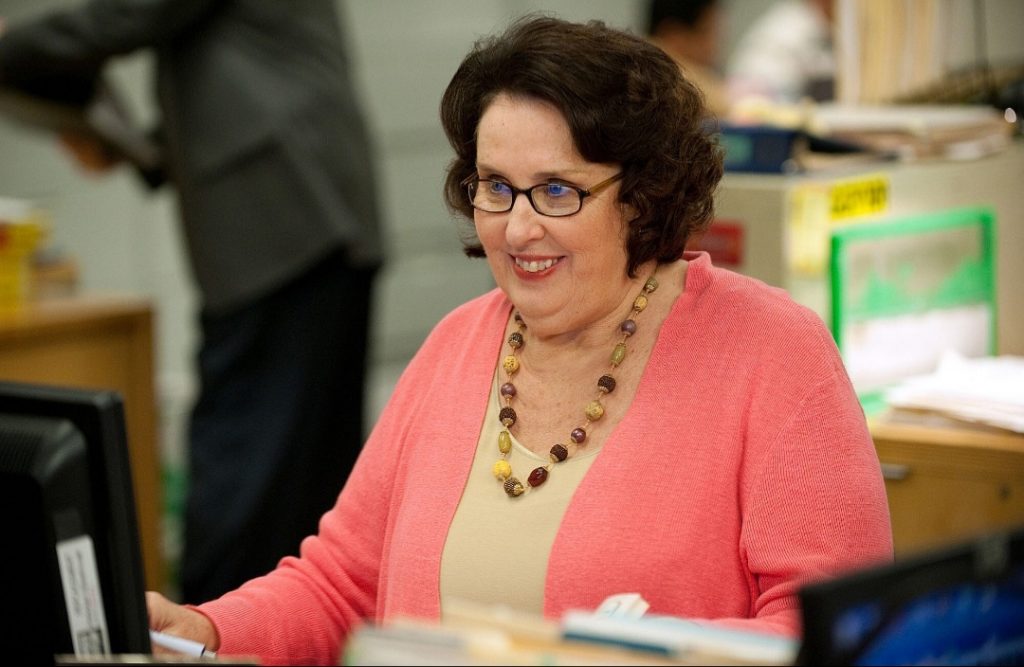 Phyllis was a casting agent for the show before she got the part of Phyllis. She was reading the script with some auditioning actors when director decided that she was the one who should play the role.
4. JIM'S FAKE-RAIN-FILLED PROPOSAL WAS EXPENSIVE.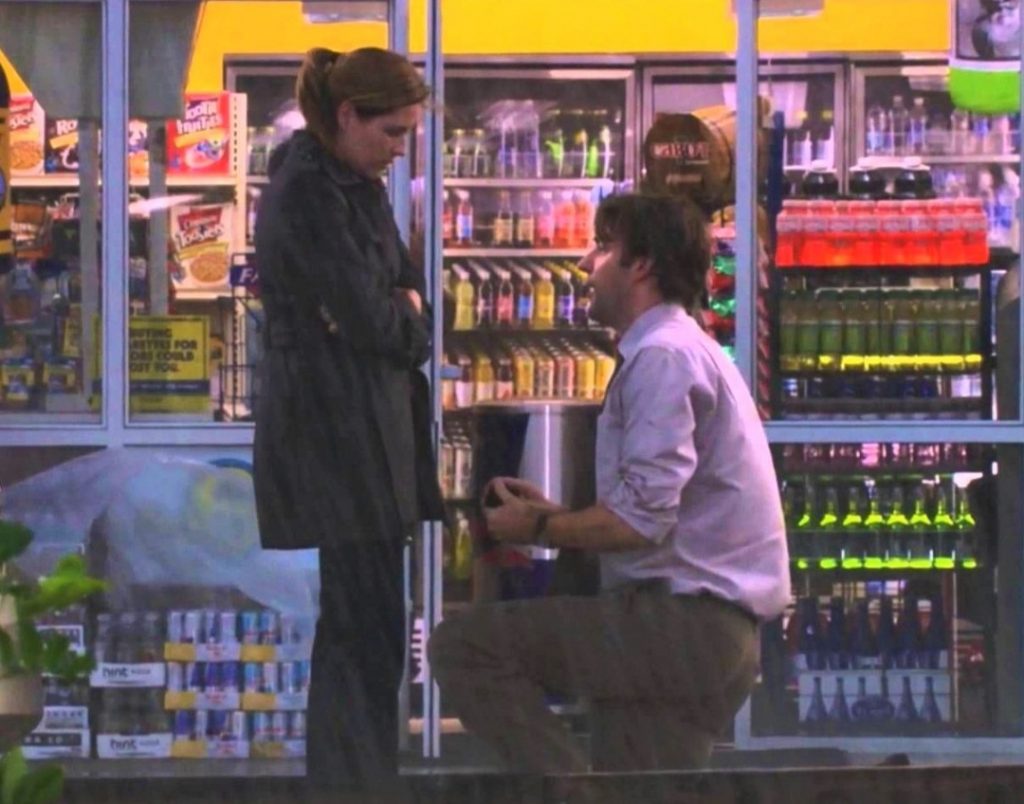 The writers had a clear vision for how Jim's proposal to Pam would look. They wanted to shoot it at an actual rest stop on the Merritt Parkway, but it would have cost $100,000. Plus, they wouldn't be allowed to use fake rain, which was important to the scene. So, the crew built a replica of the Parkway and a rest stop. The shot ended up costing $250,000. They described the scene as "the most expensive and elaborate shot we've ever done, but it's also sort of the highlight of five years of storytelling."
5. YOU COULD ACTUALLY BUY DUNDER MIFFLIN PAPER.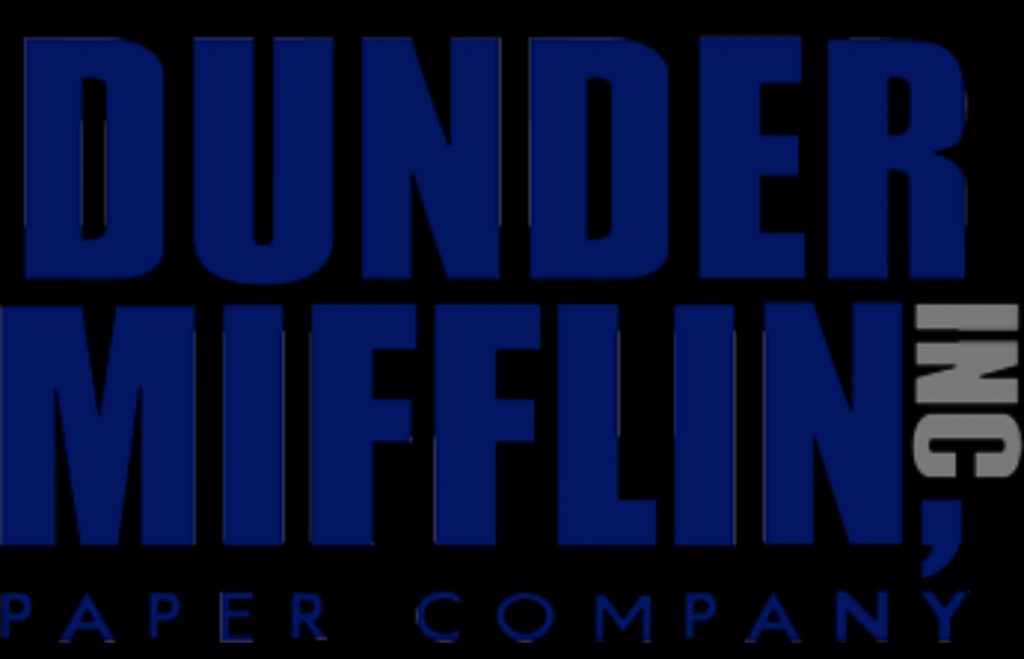 In 2011, the company Quill.com, owned by Staples, announced that they would start selling Dunder Mifflin paper. At the time, their director of innovation explained, "Paper…is a race to the bottom as paper usage is going down. We're looking for different pop culture phenomena and external brands that we can tie to these mundane product categories to differentiate. That's really how initially pairing copy paper and Dunder Mifflin came about."
6. THE DOCUMENTARY CREW MAY HAVE HAD A TRAGIC REASON FOR COVERING DUNDER MIFFLIN.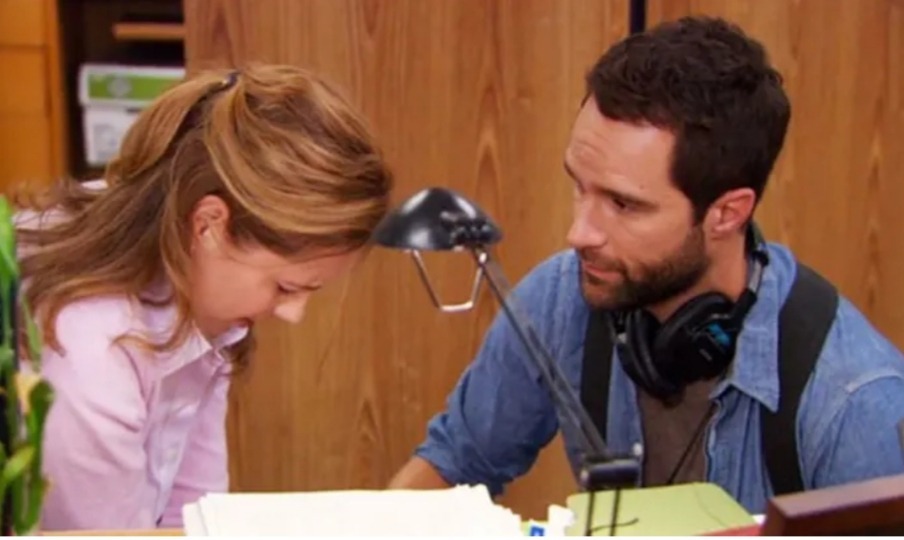 In the season two episode "Performance Review," Michael reads papers from his suggestion box, including one from "Tom," who wrote, "We need better outreach for employees fighting depression." Then, he's reminded that Tom killed himself. During a 2007 Office Convention, a group of writers proposed that this suicide was why the documentary crew showed up in Scranton. They wanted to document how the office was dealing with the Suicide before turning to simpler storylines.
7. NO ONE WAS OPTIMISTIC ABOUT THE SHOW.
It was hard for the cast and crew to have faith early on. During the first season, NBC executives would bring a lot of pessimism to the set. According to Krasinski, they would say things like, "This episode is so good unfortunately, it's the last one we're going to do."
8. ANDY BECAME OFFICE MANAGER IN THE FINAL TWO SEASONS BECAUSE HE'S A PEOPLE PERSON.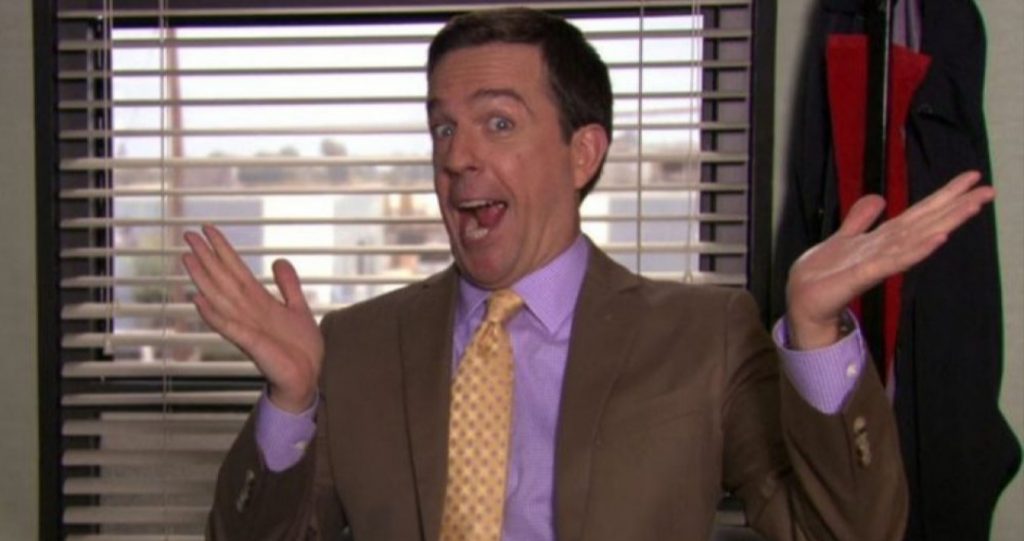 Lieberstein said, "The Andy character is very different from Michael, but one of the things they have in common is that they both put people first and relationships first." The writers also considered promoting Darryl, but decided that he was "too rational and smart to be the manager," so he couldn't cause as many disasters.
9. STEVE CARELL IMPROVISED HIS KISS WITH OSCAR.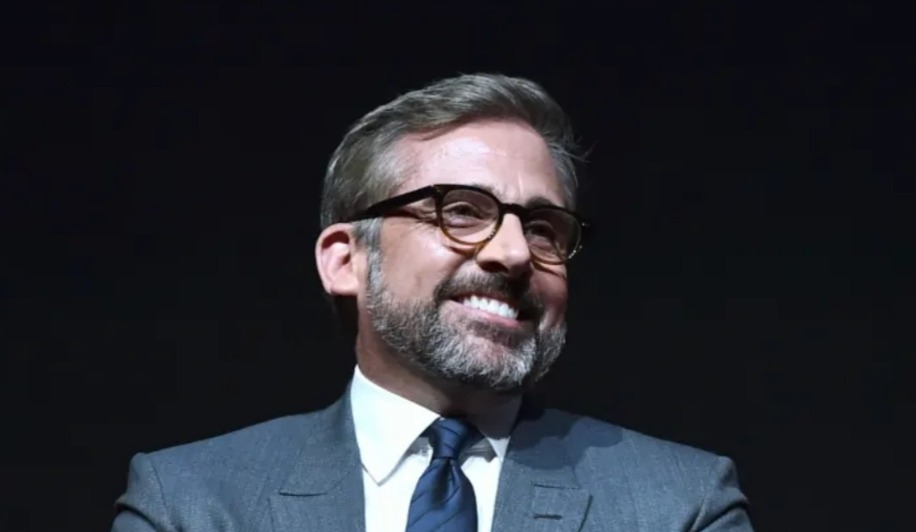 In the season three episode, "Gay Witch Hunt," the script only called for a hug. Nunez recalled, "We were just supposed to hug, and he kept hugging me. And that particular take he came in really close, and I'm like, 'Where is he going with this?' Oh, dear, yes here we go."
10. SHOWRUNNERS KEPT CARELL'S FINALE APPEARANCE SECRET FROM EVERYONE.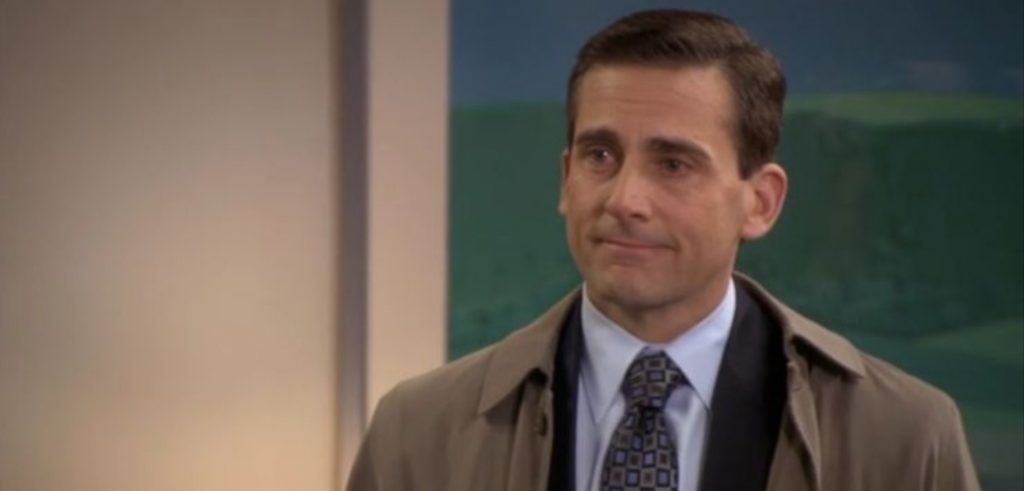 The showrunners didn't even tell network executives that Carell was going to appear in the finale. According to Daniels, "We shot the Steve stuff and we kept it out of the dailies and didn't tell them about it. At the table reading, we gave the Steve Carell lines to Creed."